PUCS Cornhole Board Stabilization - Elite Package
Regular price
Sale price
$99.99 USD
Unit price
per
Sale
Sold out
Cornhole Board Stabilization by PUCS
ELITE Package
Includes:

8 PUCS
8 Pad Covers
8 Turf Cleat attachments
16 Lawn Staples
16 Leveling Shims
What are PUCS?
PUCS stands for Peak Ultimate Cornhole System and these cornhole board stabilizers hold your boards in place in any condition imaginable.   Each PUC is placed at the four corners of your boards, locking the boards in place all day long!  Each PUC has a gel pad applied to the bottom of the stabilizer which keeps the boards from shifting around on any surface.  Accessories included in the ELITE package also enable PUCS to be anchored down when playing on grass or dirt surfaces when the gel pads do not touch the hard surface.  The turf cleats allow each PUC to dig into the grass, while lawn staples can be pushed through the holes in the PUCS allowing them to be even more securely anchored to grass play.
Leveling shims are also included in the PUCS Elite Package.  The leveling shims allow you to adjust each corner of your cornhole boards independently.  A shim can be installed directly on top of the PUC to raise one or more corners of your boards enabling you to level out each setup if you are playing on any uneven surface!
Share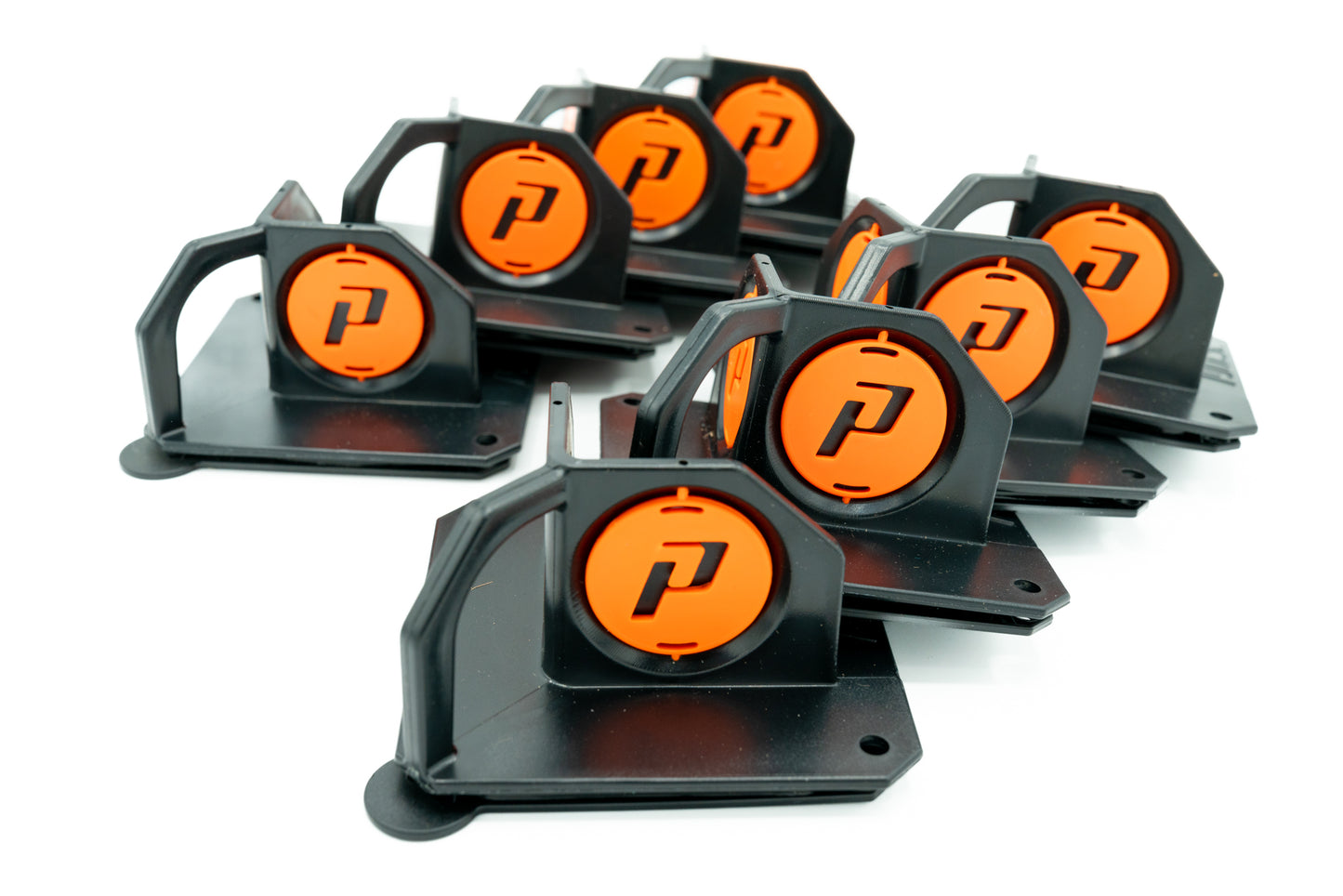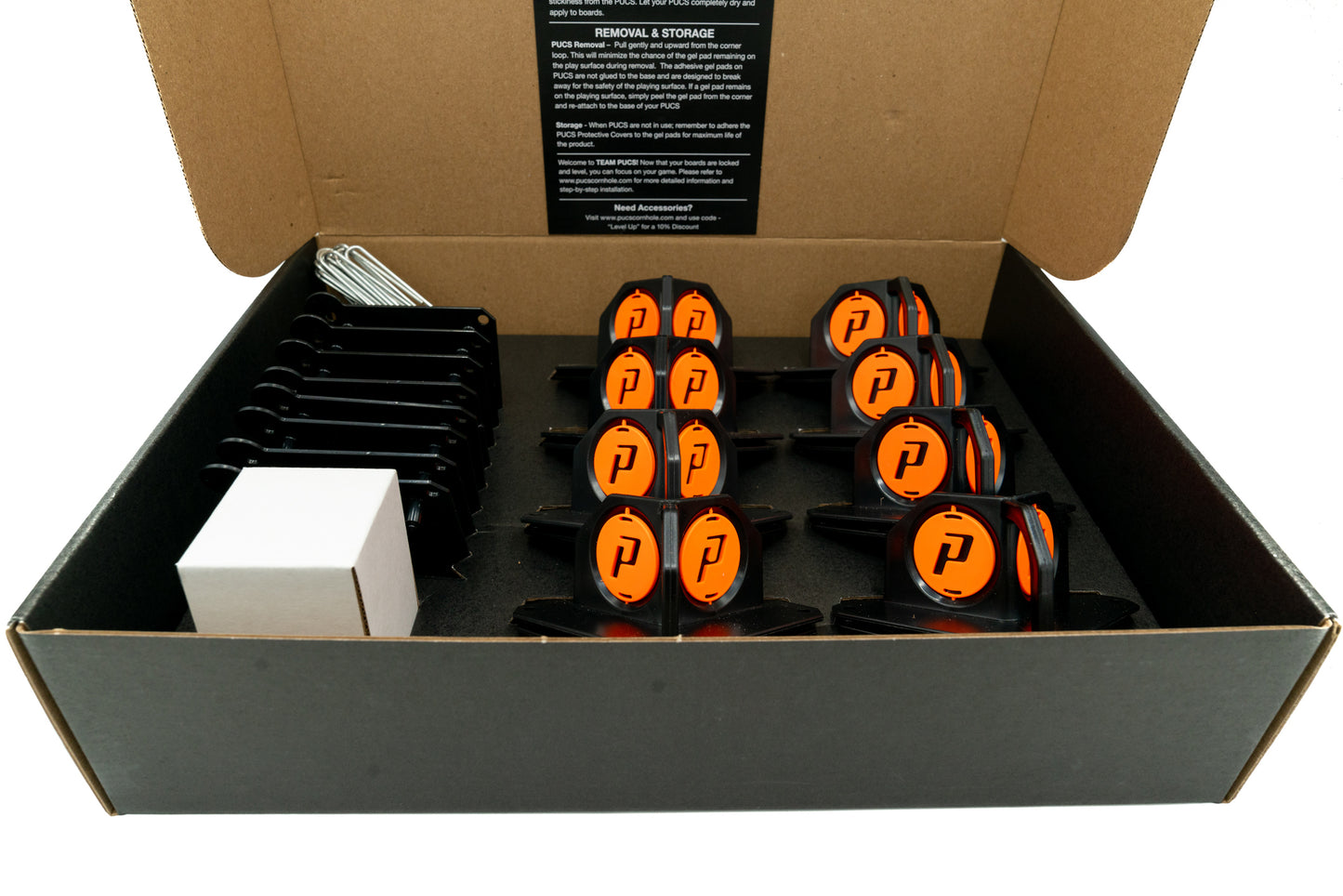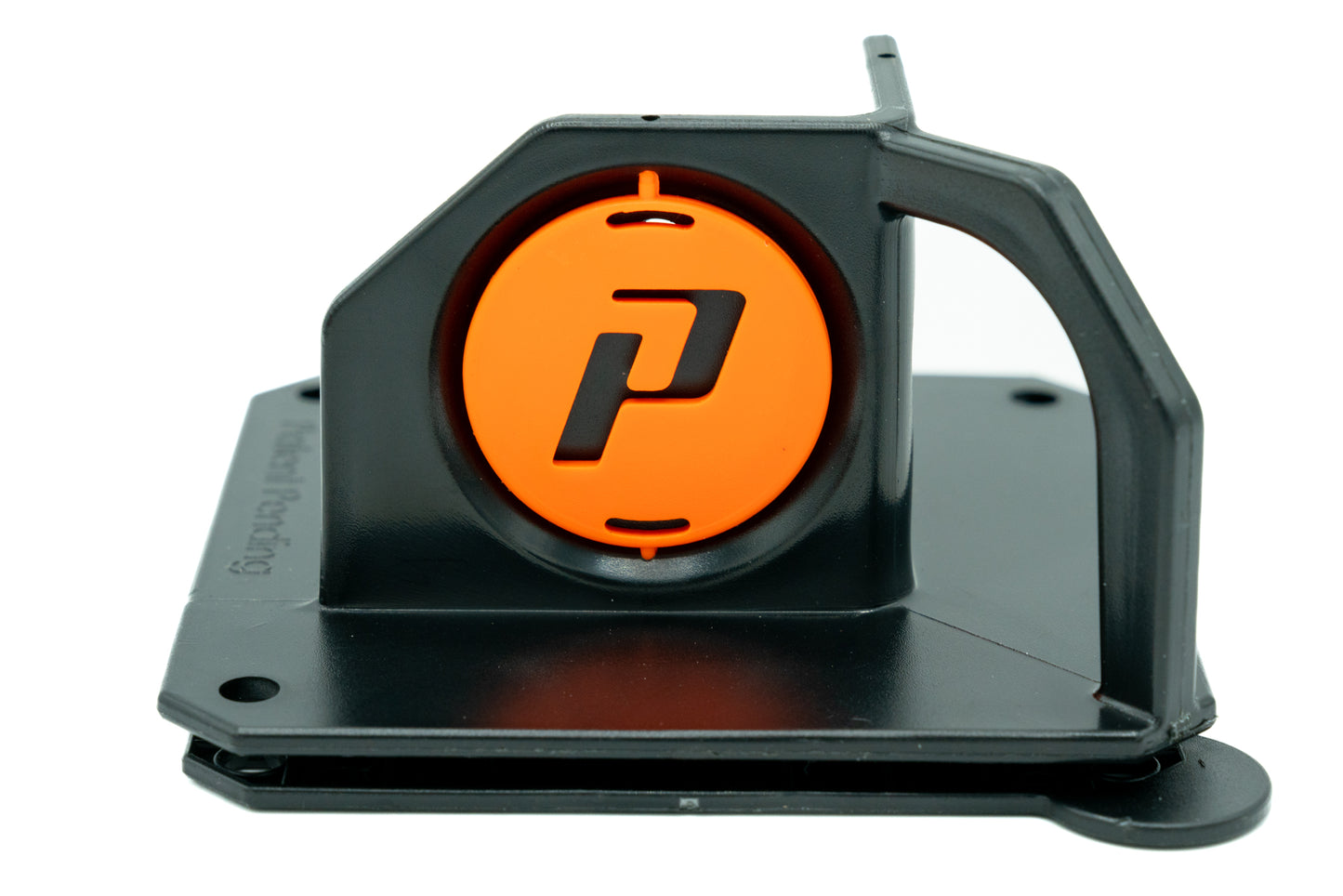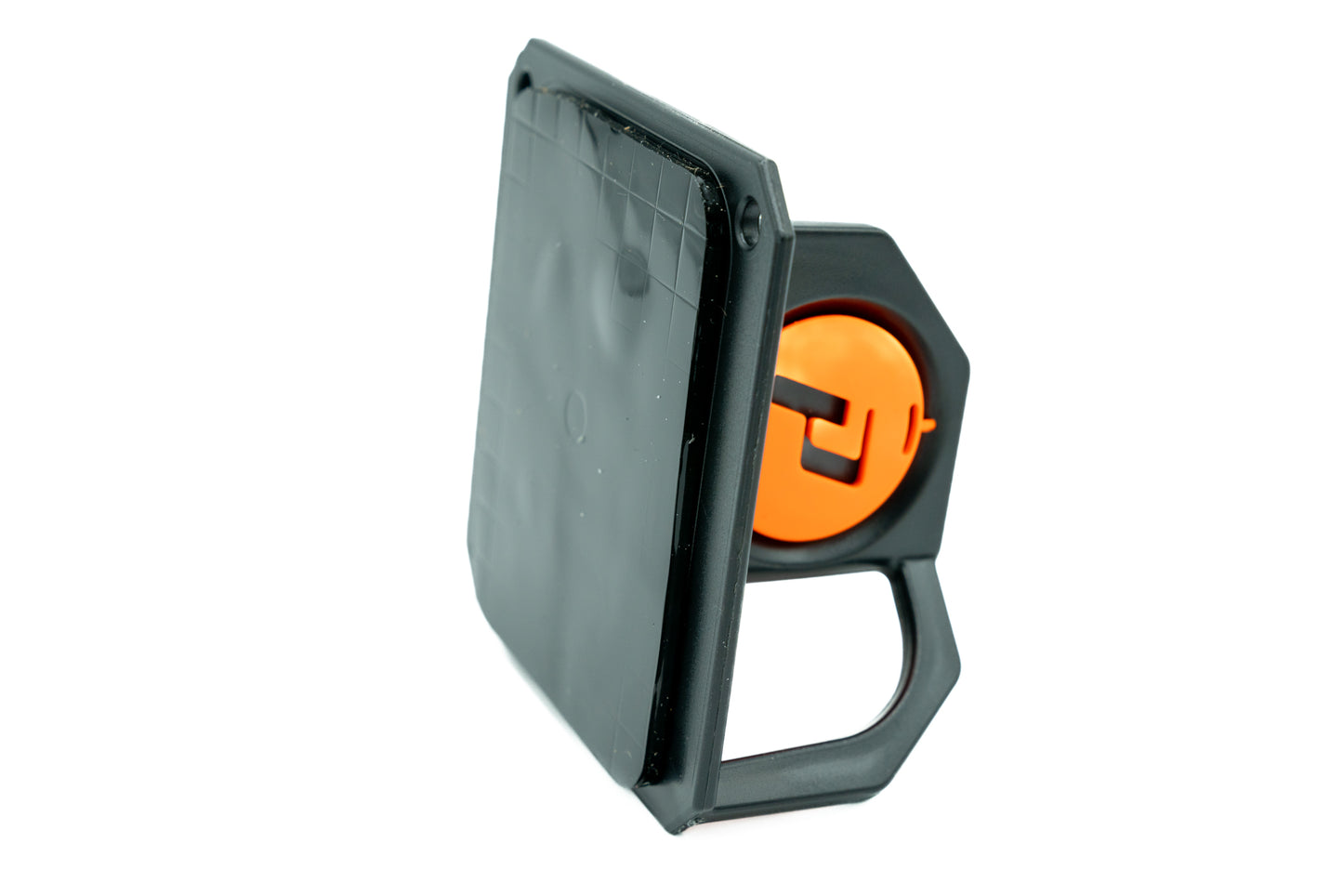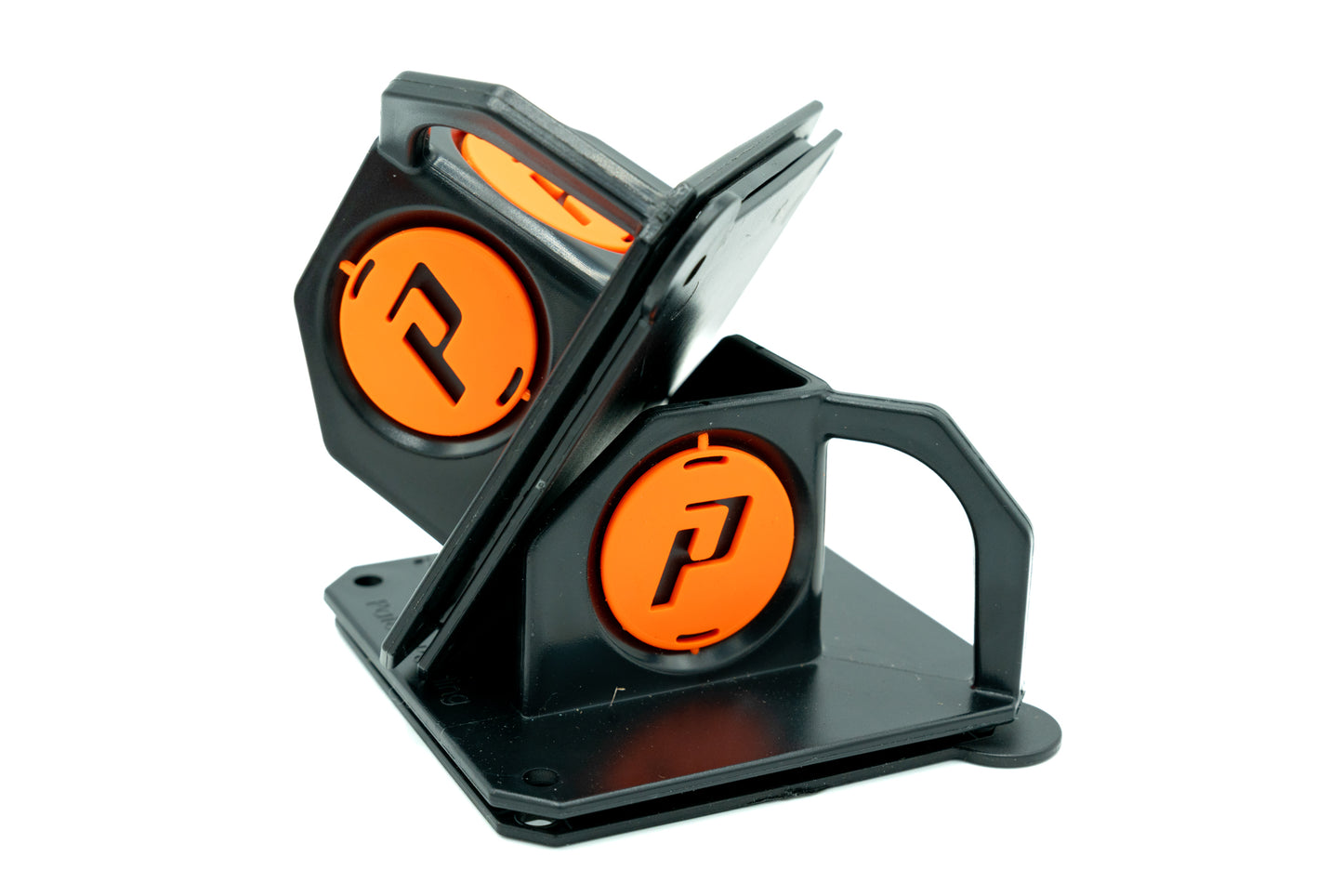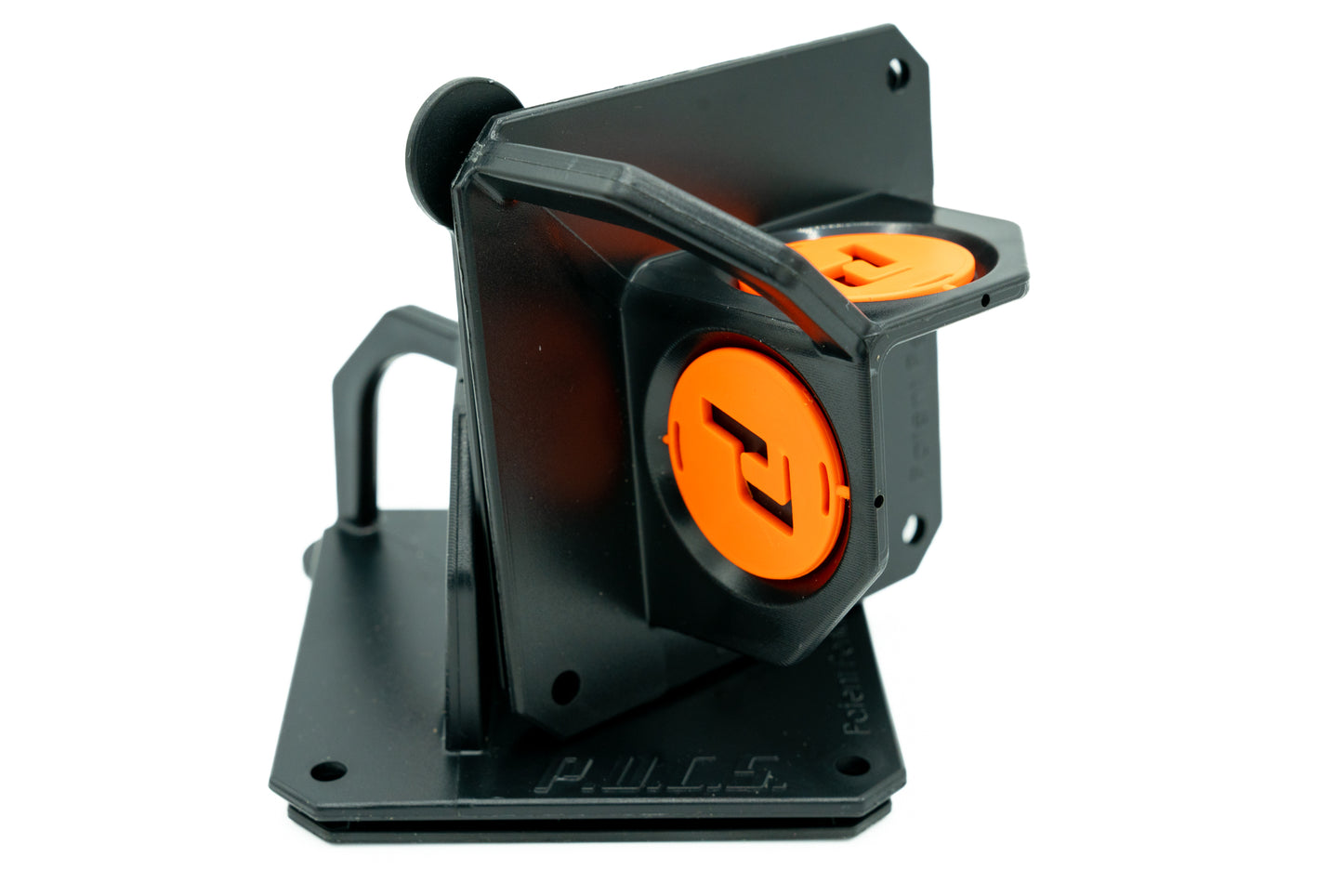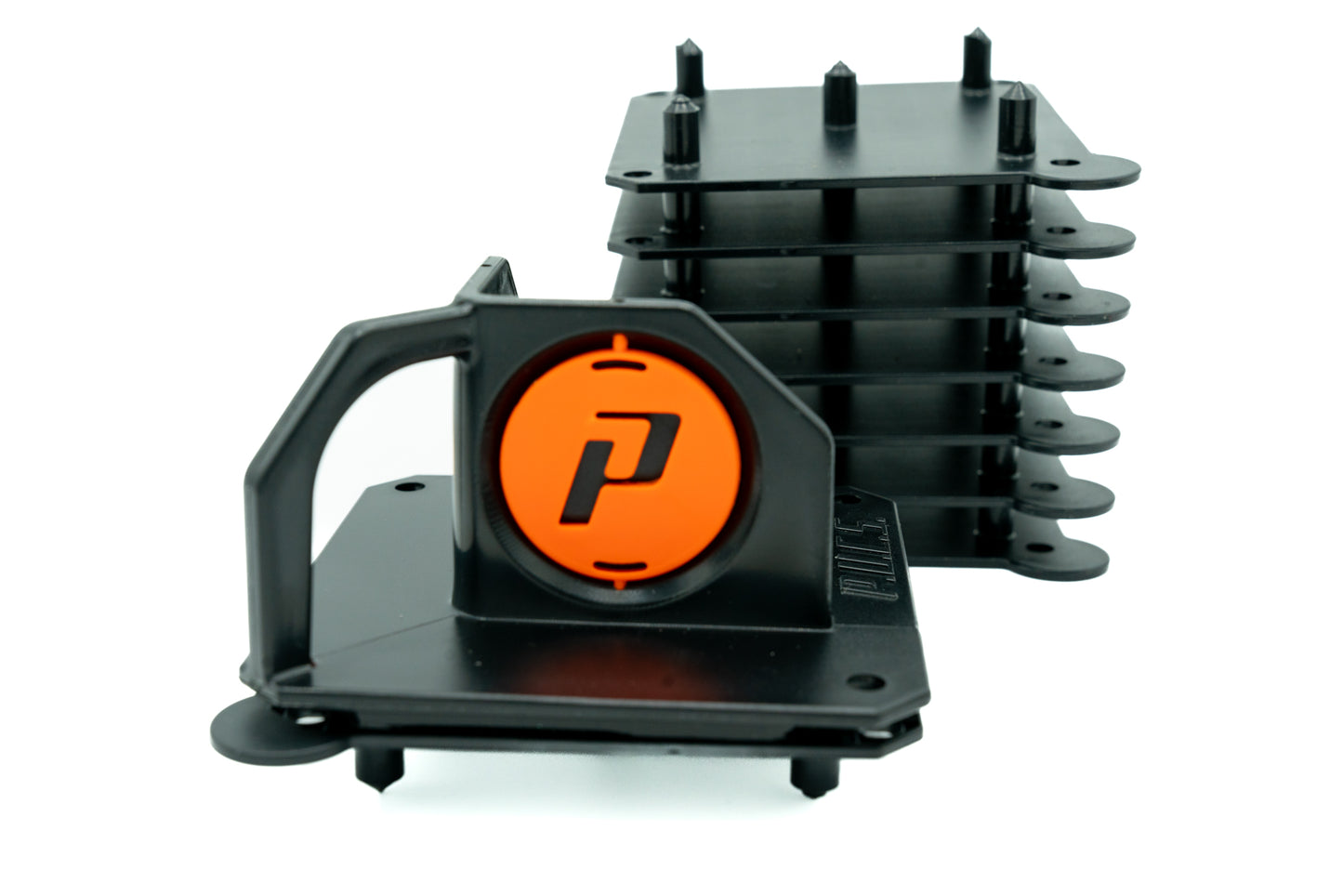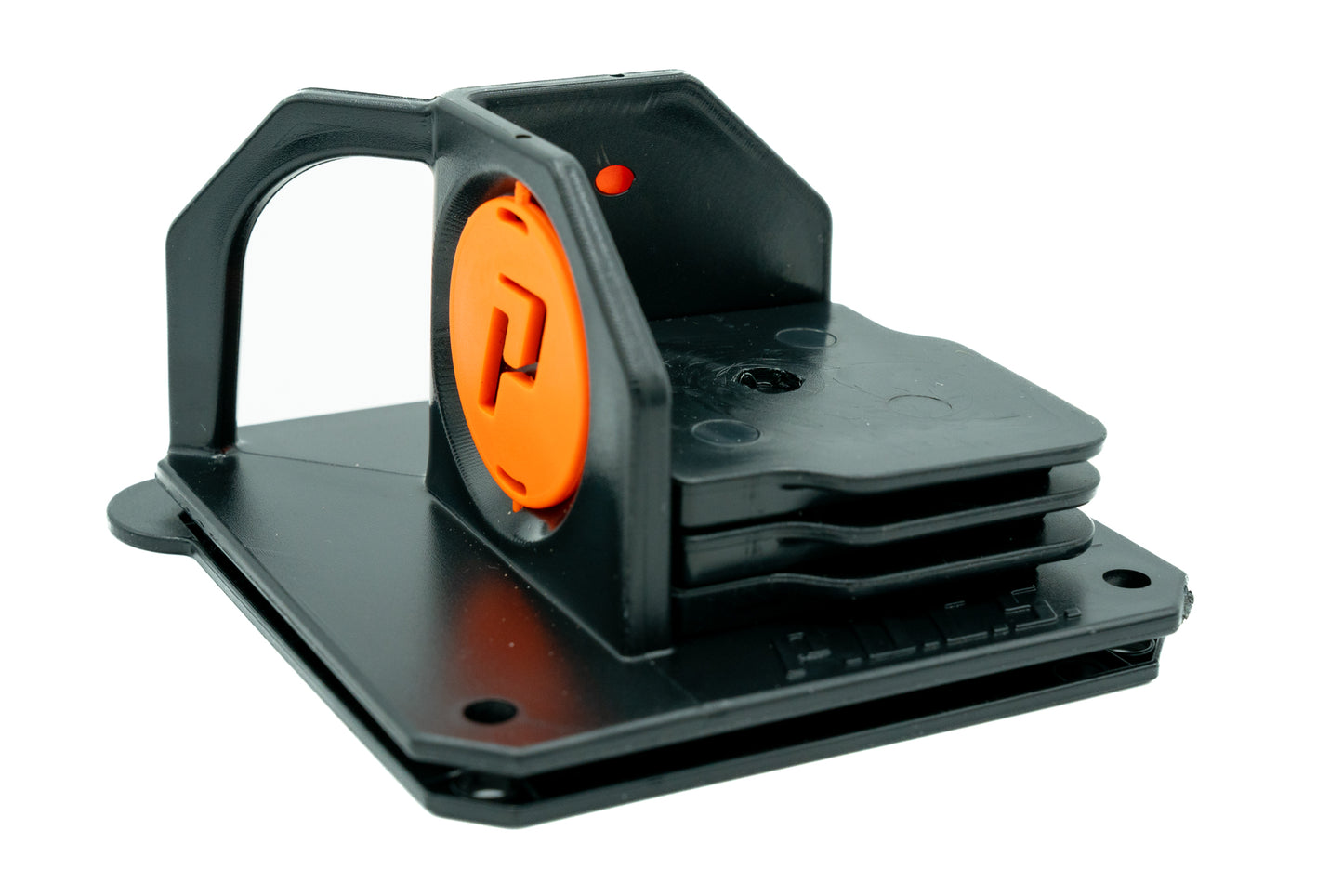 Check out our newest releases!